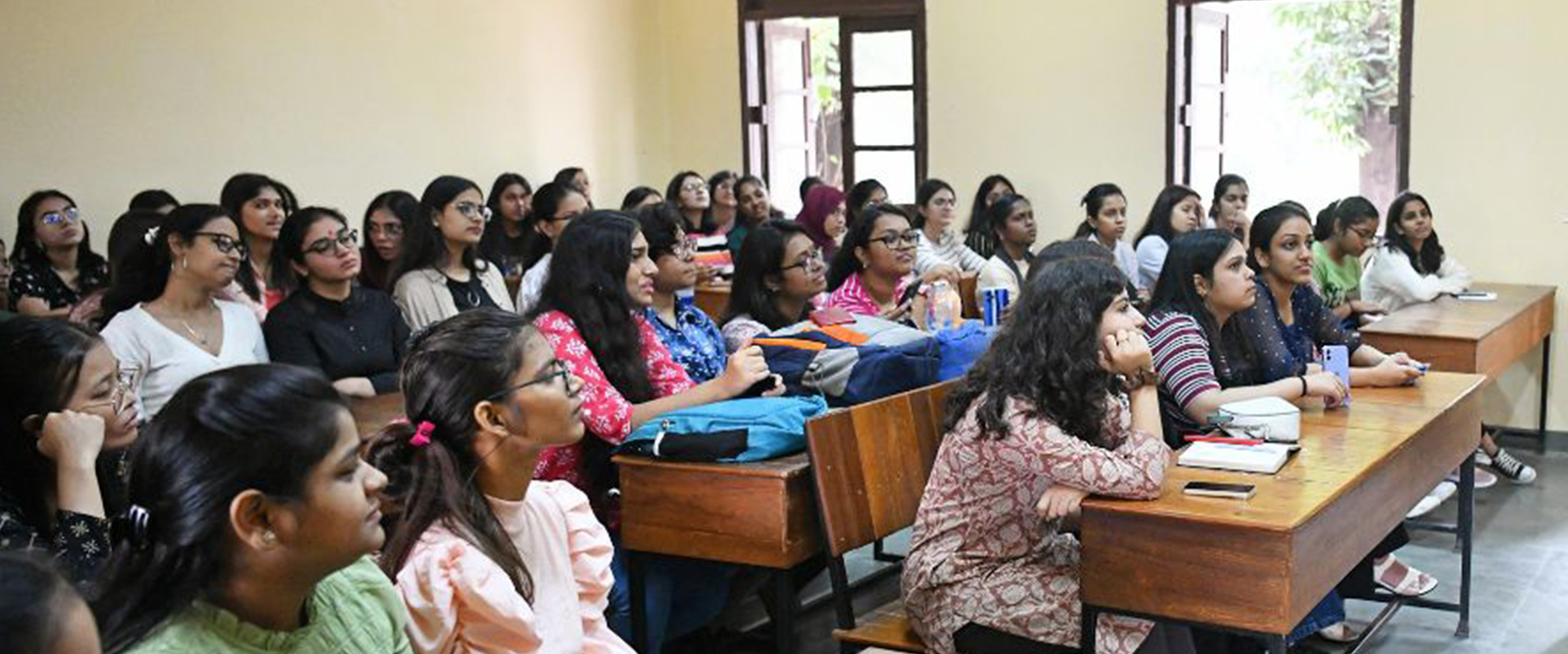 B.Ed. Special Education (intellectual disabilities) & (hearing impairment) – 2 Years
Teaching is known as a noble profession as one is given a significant responsibility to shape a child's career as well as personality. While every child is considered to be unique, those with special needs require the utmost attention and care. That's why there is always a continuous requirement of proficient teachers who have gained expertise in helping students with disabilities and disorders that a regular teacher might not be able to take care of. Amongst the prominent of special education courses, one can pursue a degree or diploma at any level to delve deeper into this field.
ABOUT THE PROGRAMME
B.Ed. Special Education (intellectual disabilities) & (hearing impairment) (B.Ed.) is a renowned degree program pursued by those who want to start a career in teaching. Focusing on a particular specialization, a B.Ed. in Special Education is usually offered as a 2-year course divided into 4 semesters. It aims to equip budding educators with the knowledge of teaching those with special needs. This degree program prepares future teachers to educate the students with-
Hearing or speech impairments
Mental disabilities or retardation like ADHD, Autism, Dyslexia
Visual impairment or differently-abled students
Since differently-abled students need a uniquely modulated teaching experience, studying a BEd in Special education will provide you with the knowledge of the application of
Special instructional videos
Learning-Teaching aids
Proper one-on-one attention
WHO SHOULD OPT FOR A BED IN SPECIAL EDUCATION?
Since it is a specialised degree program that encompasses learning efficient ways to educate those with disabilities and special needs, a BEd in Special Education is an ideal program for those:
Individuals who are willing to gain some insights about different areas of disabilities that are faced children of every age in the country.
Individuals with a passion for helping the needy and disabled population and want to uplift the educational standards for the children who are differently-abled.
ABOUT DIRD
Delhi Institute of Rural Development – DIRD running Two Year B.Ed. Program Affiliated to Guru Gobind Singh Indraprastha University, Delhi since 2002. Education is considered as the most powerful means to bring transformation. DIRD duly attests to this philosophy and tries to accomplish this task by enabling them to be the leaders of tomorrow.
The DIRD imparts knowledge and skill to prepare futuristic teachers capable of bringing transformation. It is said the best way to predict a golden future is by creating one, therefore we aim at the national, social and cultural ethos in our students to accomplish the vision of the Institution.