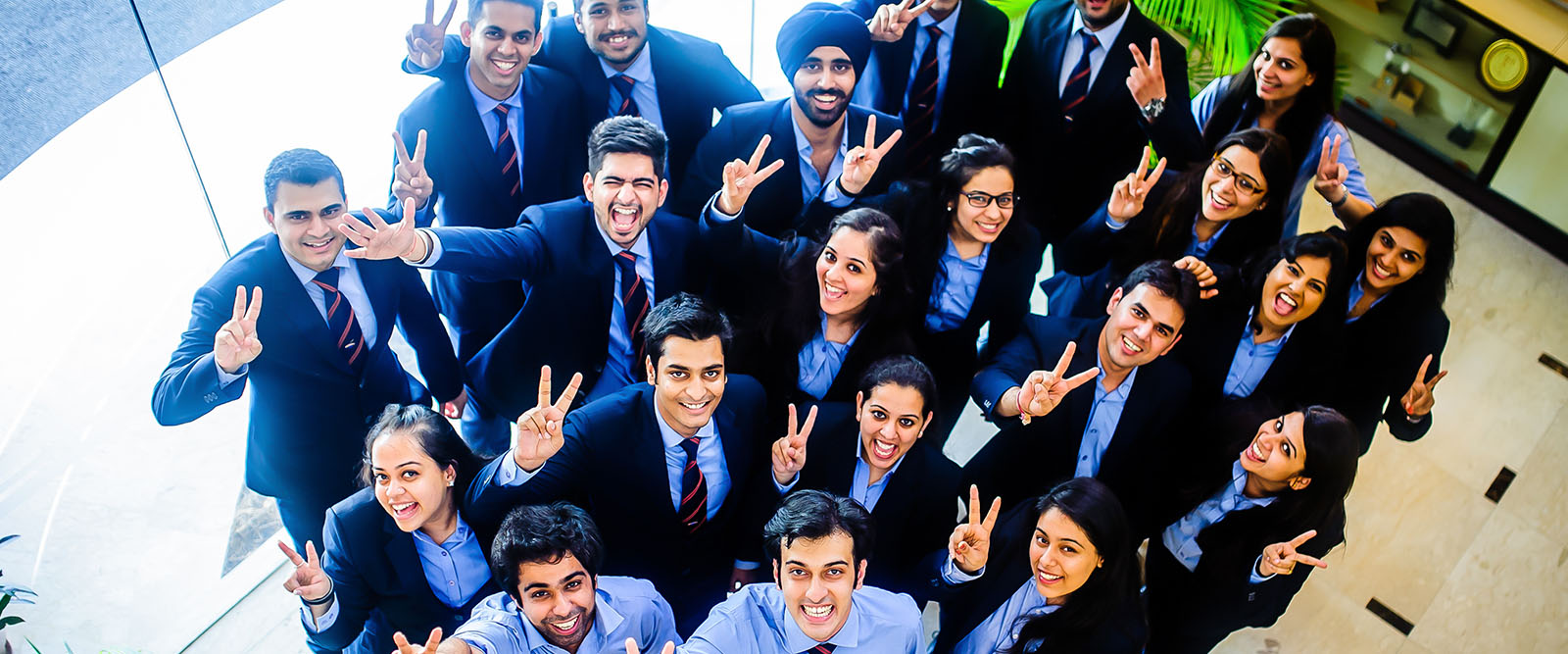 BACHELOR OF BUSINESS ADMINISTRATION – THREE YEAR FULL TIME COURSE( BANKING & INSURANCE ) (INTAKE SANCTIONED – 120 MORNING )
B.B.A. Banking and Insurance or Bachelor of Business Administration in Banking and Insurance is an undergraduate Banking course. Banking and Insurance studies the fundamentals and concepts used and practiced in the banking and insurance sectors.
This B.B.A course covers the study of the basic concepts of management with specialized training in subjects that includes International Banking and Insurance, Treasury Operations, Risk Management, Project & Infrastructure, etc.
The full three-year degree course consists of six semesters in which the first four semesters are common to all the BBA courses.
OTHER DETAILS
Duration: 3 Years
Level: Graduation
Type: Degree
Eligibility: 10+2 or Equivalent
Course Structure BBA -B&I (Banking & Insurance)- 3 years Programme
| | |
| --- | --- |
| Code No. | Paper |
| BBA 101 | Management Process and Organisational Behaviour |
| BBA 103 | Financial Accounting & Analysis |
| BBA 105 | Principles of Banking |
| BBA 107 | Business Economics-I |
| BBA 109 | Computer Applications |
| BBA 111 | Computer Applications Labs |
| | |
| --- | --- |
| Code No. | Paper |
| BBA 102 | Business Mathematics |
| BBA 104 | Cost Accounting |
| BBA 106 | Principles of Insurance |
| BBA 108 | Business Laws |
| BBA 110 | Business Communication |
| BBA 112 | Minor Project Report |
| | |
| --- | --- |
| Code No. | Paper |
| BBA 201 | Quantitative Aptitude |
| BBA 203 | Marketing Management |
| BBA 205 | Regulatory Framework of Insurance sector |
| BBA 207 | Management Accounting |
| BBA 209 | Business Environment |
| BBA 211 | Environmental Science* |
| | |
| --- | --- |
| Code No. | Paper |
| BBA 202 | Management of Commercial Banks |
| BBA 204 | Business Ethics & Corporate Social Responsibility |
| BBA 206 | Banking Law and Practice |
| BBA 208 | Financial Management |
| BBA 210 | Research Methodology |
| BBA 212 | Research Methodology Lab. |
| BBA 214 | Managerial Skill Development |
| | |
| --- | --- |
| Code No. | Paper |
| BBA 301 | Income Tax Law and Practice |
| BBA 303 | Practice of Life Insurance |
| BBA 305 | Human Resource Management |
| BBA 307 | Marketing of Financial Products and Services |
| BBA 309 | E-Commerce |
| BBA 311 | E-Commerce Lab. |
| BBA 313 | Summer Training Report |
| | |
| --- | --- |
| Code No. | Paper |
| BBA 302 | Project Management |
| BBA 304 | Practice of General Insurance |
| BBA 306 | Business Policy & Strategy |
| BBA 308 | Information Systems Management |
| BBA 310 | Information Systems Managements Lab. |
| BBA 312 | Goods And service Tax (GST) |
| BBA 314 | Project Report |