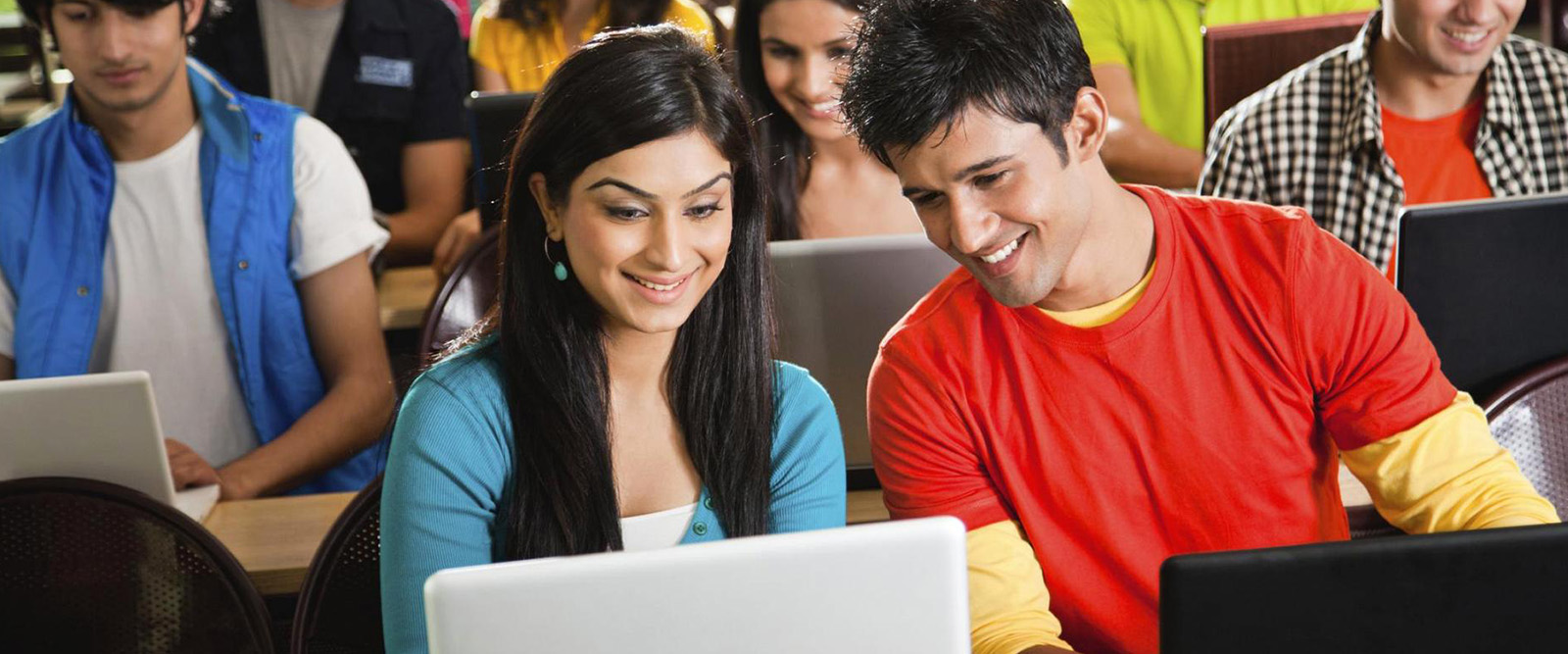 Bachelor of Computer Applications (BCA)
The three-year BCA programme is affiliated to Guru Gobind Singh Indraprastha University. It focuses on preparing students through innovative pedagogy for a competitive professional environment, thoughtful inquiry, vigorous skill development and insightful discourse among students. This approach is designed to help students to achieve excellence in their careers in research, consultancy and analytics.
Description of Degree
The BCA programme is divided into six semesters, each semester comprises five theory and three practical subjects. The fifth and sixth semesters expose students to industrial training and a project, essentially an experiential leaning excercise, respectively. Over and above the laid down syllabus, each semester has an additional paper which focuses on personality development and honing communication skills of the students.
Programme Outcomes (POs)
Core Subject Learning

Apply knowledge of computing, mathematics, science, accounting principles and software engineering fundamentals.
Demonstrate advance understanding of the concepts, including established theories and recent developments relevant to the professional field.
An ability to use emerging tools, techniques and skills, necessary for computing practice and in various real world applications of varied domains.

Enquiry-based learning

Students develop an understanding of critical learning and demonstrate analytical skills.
Plan and execute professional projects, giving an opportunity of continuous learning and application of cross functional learning.
Able to demonstrate innovative ways of thinking to new research and/or professional contexts.

Cognitive skills and critical thinking

Investigate, generate and synthesize complex ideas and concepts at an abstract and/or applied level.
Critically evaluate emerging topics and the recent development in their field of study.
Analyze problems or issues, articulate appropriate solutions and justify propositions and/or professional decisions.

Communication, Adaptive & Interactional Skills

Students develop an ability to communicate effectively to a variety of audiences, and also be competent of independent and collaborative enquiry and working effectively with others.
Demonstrate a high level of individual identity and accountability in the acquisition or application of knowledge or skills.
Demonstrate an understanding of, and the ability to apply, the principles of teamwork and collaboration.

Holistic Outlook

Students gather awareness of societal issues within their field of study.
Understand professional, ethical, legal, security and social issues and discharge attendant responsibilities.
Course Structure Bachelor of Computer Applications (BCA) -3years Programme