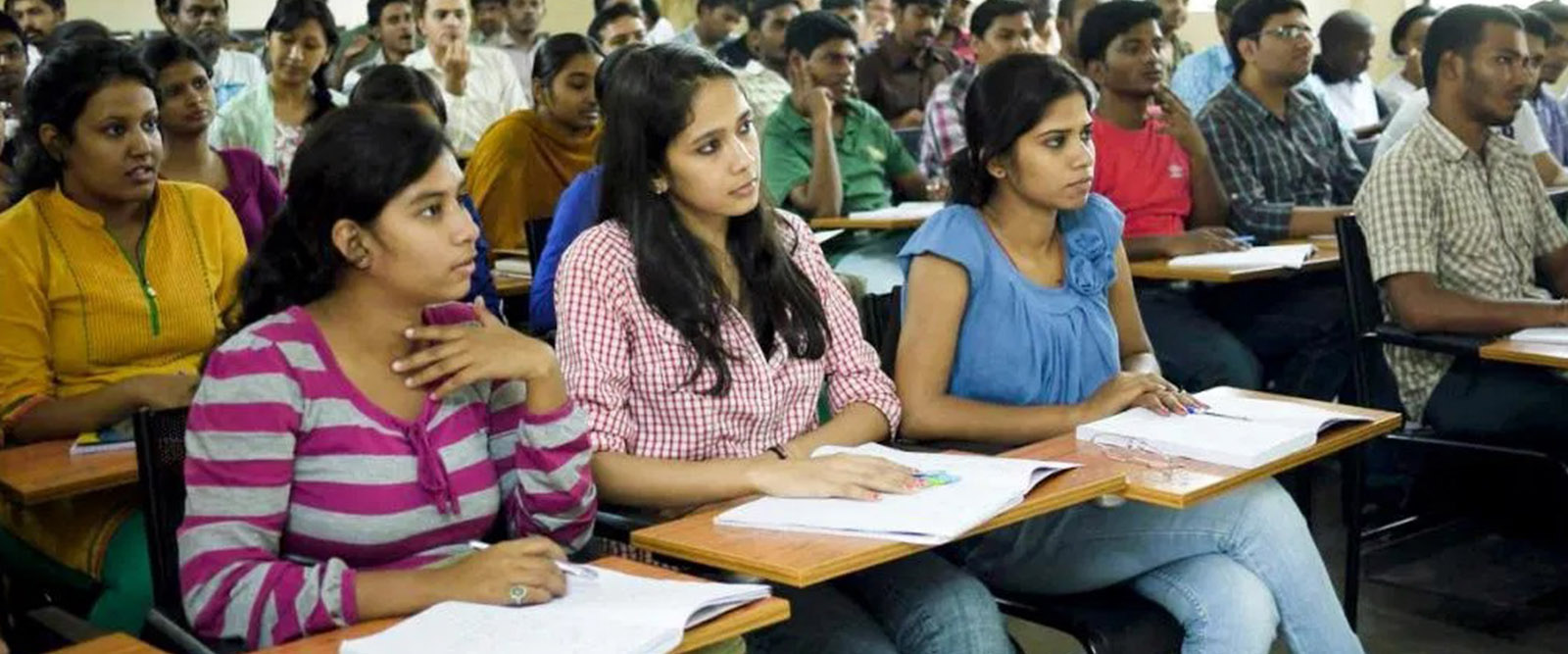 B.Ed. (Bachelor of Education) – 2 Years
Bachelor of Education (B.Ed.) programme offered at the Centre for Distance and Open Learning, Jamia Millia Islamia under distance mode to serve the marginalized section of the society across India by providing educational opportunity at the learners' doorstep to get a professional degree in teacher education. This programme is a judicious blend of both theoretical and practical courses throughout the academic years to prepare and strengthen the teaching professional in the field of teacher education. The main thrust of the programme is to prepare competent teachers at school level. The two years B.Ed. distance mode programme is designed and developed in accordance with the National Council for Teacher Education (NCTE) guidelines for both working teachers at elementary levels who wish to upgrade their knowledge in self paced manner or trained elementary teaching diploma holders who wish to enhance their professional qualification to broaden their job opportunities.
This programme utilizes self instructional material, information technology along with the interactive personal contact programme (PCP). Pupil teachers are also helped in developing teaching skills through simulated and actual classroom situations.
Course Structure B.Ed. (Bachelor of Education) – 2 Years Programme
Theory Courses (Compulsory)
| | |
| --- | --- |
| Course Code | Course Title |
| B.Ed-01 | Childhood and Growing Up |
| B.Ed-02 | Contemporary India and Education |
| B.Ed-03 | Language Across the Curriculum |
| B.Ed-04 | Understanding Disciplines and Subjects |
| B.Ed-05 | Learning and Teaching |
Practical Courses (Compulsory)
| | |
| --- | --- |
| Course Code | Course Title |
| B.Ed-06 | Reading and Reflecting on Texts (EPC-I) |
| B.Ed-07 | Drama and Art in Education (EPC-II) |
| ….. | Workshop-I |
| INT-I | Internship (See Appendix 1) |
Pedagogy /Teaching Courses (Optional): out of the following a student has to select any two teaching subjects;
| | |
| --- | --- |
| Course Code | Course Title |
| B.Ed-08 | Pedagogy of Urdu |
| B.Ed-09 | Pedagogy of Hindi |
| B.Ed-10 | Pedagogy of English |
| B.Ed-11 | Pedagogy of Mathematics |
| B.Ed-12 | Pedagogy of Commerce |
| B.Ed-13 | Pedagogy of General Science |
Theory Courses (Compulsory)
| | |
| --- | --- |
| Course Code | Course Title |
| B.Ed-15 | Assessment of Learning |
| B.Ed-16 | Knowledge and Curriculum |
| B.Ed-17 | Gender, School and Society |
| B.Ed-18 | Creating an Inclusive School |
Practical Courses (Compulsory)
| | |
| --- | --- |
| Course Code | Course Title |
| B.Ed-19 | Critical Understanding of ICT (EPC-3) |
| B.Ed-20 | Understanding the Self (EPC-4) |
| B.Ed-21 | School Internship (Teaching Practice) (See Appendix II Page no 24) |
| …….. | Workshop-II |
Optional Courses: the students are required to select any one of the following:
| | |
| --- | --- |
| Course Code | Course Title |
| B.Ed-22 | Vocational/ Work Education |
| B.Ed-23 | Health/Physical and Yoga Education |
| B.Ed-24 | Peace Education |
| B.Ed-25 | Guidance and Counseling |