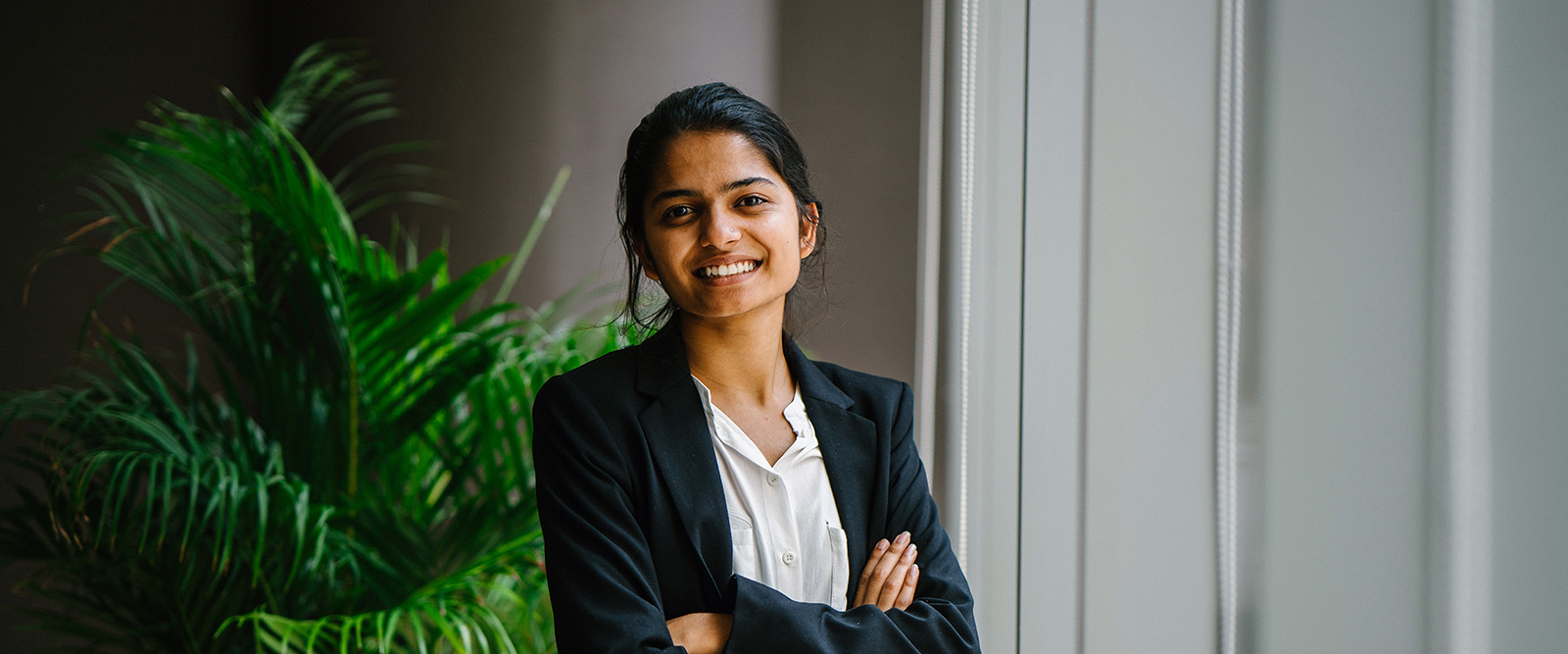 BA.Eco(H)-(Bachelor of Economics)- 3 Years
OBJECTIVE
The course provides a sound theoretical basis in economic theory supplemented by practical applications of theories. The first four semesters are devoted to give a firm background in microeconomics, macroeconomics, development economics & international economics. In the fifth and sixth semesters, the students take two compulsory courses namely Indian Economy since Independence & Financial Economics. They have elective courses in the final year encompassing two options each semester. The elective courses offered by the department are mathematical methods for economics or health economics in the fifth semester and statistical methods for economics or environmental economics in the sixth semester. The BA economics programme aims at developing among students a sound theoretical understanding of the subject along with practical applications. The idea is not to instill interest in any one particular area of research or cater to the requirements of a particular kind of job. Studying economics today opens up several possibilities for the future, and the idea is to guide students select their own trajectory in career advancement.
OTHER DETAILS
Duration: 3 Years
Level: Graduation
Type: Degree
Eligibility: 10+2 or Equivalent
SCOPE
You can work in the fields of your interests like retail management, public relations, stocks, aviation, social space etc.
The candidate can join Govt. jobs like Reserve Bank of India and Indian Economic Services.
You can go for higher studies, Post graduation in Economics or MBA in Economics. Through that you can also pursue your Ph.D. and get into research.
You can join as professor in Indian and Foreign Universities for professional studies.
Job Prospects
You can apply to Indian Economic Services. The people who get selected are recruited as Grade A officers in organisations like the Planning Commission, Planning Board, and the Ministry of Economic Affairs. You can even write reports on economic and business events in newspapers. The demand for economics teachers in educational institutions is growing in India and foreign universities. So you see, it's not a face off (B.Com Hons .vs. BA Economics) as much as it is understanding what you want for yourself.
POST PROGRAMME CAREERS
The B.A. (Hons.) Economics is one of the few undergraduate degree programmes that open several possibilities for immediate employment. In many firms, including banks, financial institutions, and large manufacturing companies, require economists with analytical skill sets in substantial numbers. There is a growing demand for economics graduate in the domain of analytics, including business consultancies, forecasting, survey and marketing agencies. The B.A. (Hons.) degree in economics is also a good stepping stone for careers in government at the state, national, or international levels. B.A. (Hons.) Economics provides a sound foundation for pursuing higher studies in business management and in law, especially corporate law. It will be an ideal launch pad for those who seek to pursue post-graduate and doctoral studies in economics in universities in India and abroad and careers in teaching and research.
Course Structure BA.Eco(H)-(Bachelor of Economics)- 3 Years Programme
| | |
| --- | --- |
| Code No. | Paper |
| BAECO101 | Principles of Micro Economics |
| BAECO103 | Statistical Method – I |
| BAECO105 | Mathematics for Economics – I |
| BAECO107 | Business English – I |
| | |
| --- | --- |
| Code No. | Paper |
| BAECO102 | Principles of Macro Economics |
| BAECO104 | Statistical Method – II |
| BAECO106 | Mathematics for Economics – II |
| BAECO108 | Business English – II |
| | |
| --- | --- |
| Code No. | Paper |
| BAECO201 | Intermediate micro Economics – I |
| BAECO203 | Intermediate macro Economics – I |
| BAECO205 | History of Economic thought |
| BAECO207 | Introduction to Econometrics |
| BAECO209 | Functional Hindi – I* |
| | |
| --- | --- |
| Code No. | Paper |
| BAECO202 | Intermediate micro Economics – II |
| BAECO204 | Intermediate macro Economics – II |
| BAECO206 | Introduction to Development Economics |
| BAECO208 | Monetary Economics |
| BAECO210 | Functional Hindi – II |
| | |
| --- | --- |
| Code No. | Paper |
| BAECO301 | International Trade and Balance of Payment |
| BAECO303 | Public Economics – I |
| BAECO305 | Political and Economical Development of India - I |
| | Elective – Paper 4 |
| BAECO307 | Topics in Micro Economics |
| BAECO309 | Applied Econometrics |
| BAECO311 | Economics of Micro Finance |
| BAECO313 | Agriculture Economics |
| | |
| --- | --- |
| Code No. | Paper |
| BAECO302 | Introduction to Environmental Economics |
| BAECO304 | Public Economics – II |
| BAECO306 | Political and Economical Development of India - II |
| | Elective – Paper 4 |
| BAECO308 | Topics in Macro Economics |
| BAECO310 | International Trade and Multilateral Trade Organisations |
| BAECO312 | Introduction to Financial Economics |
| BAECO314 | Demography |